We are supported by our state-of-the-art infrastructure equipped with advanced machines and technologies. Manufactured using high quality raw material, our machines are procured from trusted vendors. We also have an in-house pattern shop, where the team designs the products in comply with national & international standards.
Our infrastructure is divided into various units such as manufacturing, quality testing, warehouse and research & development, this help us in carrying out our business operations in an organized manner.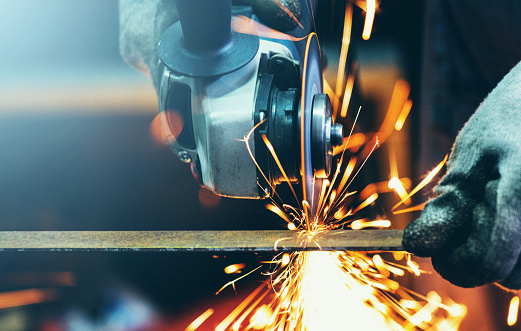 The manufacturing unit at our premises is equipped with all the machines required for the production of machine tools and parts. We use the following machines at our manufacturing unit:-
Cutting machine
Lathe machine
Molding machine
Special purpose machine
Our professionals are well versed with the working of these machines and assist us in fulfilling bulk requirements of our clients. Further, our professionals regularly clean and lubricate these machines so that the production process does not get hampered.

Accurate is one of the very old names in the manufacturing of all types of world-class needles for many industries. As the company is based at Ludhiana "The industrial hub of Punjab and the highest producer of hosiery goods in ASIA". We have been catering to the needs of all the leading manufacturers of the world. Today the status that Accurate is enjoying is the evidence of its highest quality of precision work.
The company owns a huge land known as " ACCURATE COMPLEX " within the city in which it has five big plants manufacturing different products catering to various needs of the industry. Accurate also owns the best plant and machinery in their field. The company is well equipped with the best set up of all R & D facilities.
It has one the most experienced and trained professionals to get our customers the best quality. People at Accurate is specially looked after and compose a very big, old and a very cohesive family. They are given the machines and other facilities to work with.
The owners are focusing on future prospects while keeping the pace with the latest information technology systems. They are constantly working for further improvements.